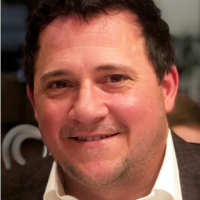 Rees T. Bowen – Partner
rees@restateco.com
AFFILIATIONS
American Institute of Architects (AIA)
International Council of Shopping Centers (ICSC) Project Management Institute (PMI)
National Park Service (NPS)
Texas Historic Commission (THC)
Preservation Dallas
Glass Art Society (GAS)
Deep Ellum Property Association
Deep Ellum Neighborhood Association
White Rock Association
EDUCATION
Royal Institute of British Architects, London, 1991|
Architectural School of Architecture, London, 1989-91
Texas Tech University, School of Architecture, 1994
Rees initiated this real estate endeavor as a means to provide a broad range of full service development consulting services. With over twenty years expe­rience, he has been instrumental in the development of successful project types that include urban planning, mixed-use, multi-family residential, historic preservation and general renovations, retail, hospitality, corporate, and industrial.
One of Rees' many talents is that he effectively demonstrates a high standard of providing excellent service. He displays an intuitive ability to convey the design intent through feasibility studies and master-planning exercises and incorporating these intial concepts of design with cost consid­eration through to successful construction completion. Rees has experience with several successful LEED projects. Additionaly, his understanding of real estate development is evident in his capacity to grasp and analyze a realistic financial project approach from a conceptual stage. The fact that Rees has in depth knowledge of accelerated tax depreciation techniques also contributes to his unique outlook on a project's design and development from a financial point of view.
Prior to his involvement with Restate Consulting, Rees was the principal and owner of IV architecture, Inc.; Director of Development at WPAI, and Design Director, Vice President at AGI. Additionally, Rees held a primary roles at various notable architectural firms.
Additionally, Rees has hands on experience in orchestrating the design and production of custom glass art, photography, graphic design, and mulit-me­dia artwork. We have experience with the implimentatation and installation of artwork throughout the nation.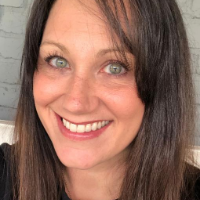 Danielle Bowen – CFO
dani@restateco.com
ROLES
Registered Real Estate Professional
Financial Analyst
Liaison
EDUCATION
Texas Tech University, Bachelor of Human Development,
College of Arts and Science
Danielle began her involvement in real estate working in the mortgage business as a processor and underwriter. With over fiften years experience, she has been instrumental in the sales of millions of transactions.
One of Daniele's' talents is her development of interacting and directing people. She also has a very high track record of providing excellent service. She displays an intuitive ability in deductive reasoning and taking action.
Prior to her involvement with Restate Consulting, Danielle has been a pro­cessor and underwriter for Alliance Mortgage.
Danielle has also pursued her passion for planting and harvesting succel­lents thru her company Love-Succs, LLC.