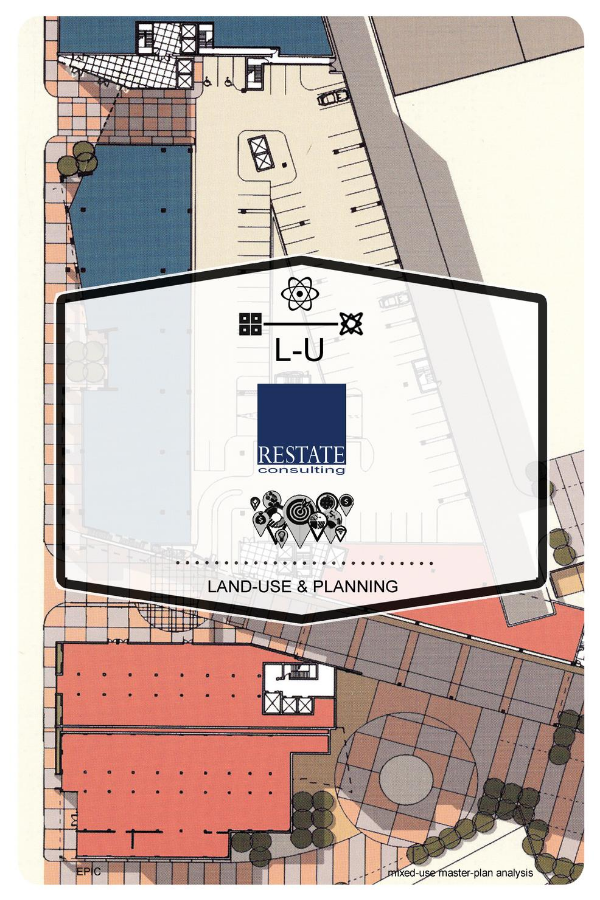 LAND-USE PLANNING ANALYSIS
CREATIVE FINANCIAL STRATEGIES 
SITE ANALYSIS & MASTER PLANNING STUDIES

RESTATE Consulting, LLC specializes in recommending the best and most profitable land-use for our clients R.0.1. property valuation through detailed feasibility land-use analysis'.
Our proven track record through land-use analysis studies consistently yields positive results. Backed by creative 'looks' at multiple scenarios through preliminary financial models, site planning, integrated occupancy buildings & calculations.
RESTATE Consulting has extensive knowledge and experience with local, state, and federal tax credit processes. We also aid with the implementation and distribution of these tax credits.
We also can help turn your idea into reality with our investment contacts and introductions.